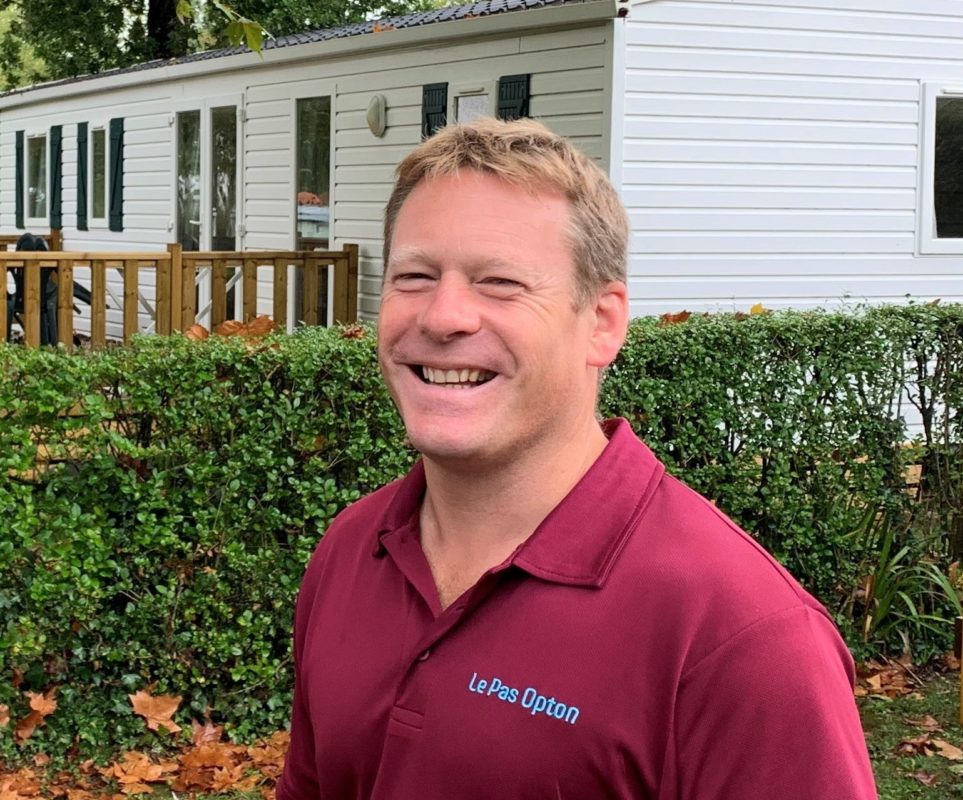 Firstly, how are you? We've really missed joining you in the sunshine on site this year.
We're doing really well chez Bentley, so very sad that the season couldn't happen and have missed beyond belief having folk here and enjoying that great fellowship together. As a former guest of LPO we have missed the 'feeding' that this place gives you and the spiritual encouragement from so many different speakers, worship leaders and indeed all the wonderful guests. We've had so many great messages of support, which is so much appreciated. Sam and I have been keeping things going here but I've found it difficult at times with the continual uncertainty surrounding us.
Otherwise as a family we're still loving being here in France, especially the sunshine, the beach, the surfing… The Vendee is a wonderful place.
Schools are back and in contrast to last year our three didn't struggle going back, it's great to see how they've adapted to the challenge of living here.

How did you and your family find lockdown, what did you get up to?
We are so blessed having a wonderful house here in Challans with a big garden, so during lockdown we were able to enjoy this space. We have a few projects on the go to get the house into shape as well. Louise and I went running a few times a week, we found a route that kept us within 1km of the house so we stayed legal! The whole family did Joe Wicks work outs every day during lockdown, that was a lot of fun!
The children had work from school to do, Louise being a teacher was a blessing, and I did a bit of work at LPO as well as we continued to maintain the site.

Lockdown in the UK encouraged people to join together and support one another. Have you experienced the same sense of community in France?
Yes absolutely, but I guess most of our community was from the UK to be honest. Sam and I were able to meet at LPO as we kept the business running. As our church here in Challans wasn't able to do any online services we enjoyed being part of our Church again in Coventry, and had many 'Covid Coffee chats' over Zoom which was fun. For our children that was really important as they were able to join in with the young people's work as well over zoom.
I have 6 friends from primary school in the UK, we started meeting at the 'Covid Arms' over Zoom each week, something we're continuing now which is great!
So as with most folk Zoom has become part of our lives, and we see that continuing as we keep in touch with family and friends that we haven't seen since Christmas, and realistically don't know when the next time we will see them.

With the rules surrounding the pandemic starting to ease, what have you enjoyed being able to do again?
Date Night! Thursday evening at the local (2km walk) pub is back, and better still as Harry is a bit older we have a babysitter on tap! It's just wonderful when your kids start getting useful!
Going to Challans church, we're able to meet again! The building is a bit small so we've been able to open the bar at LPO and the services are taking place there for the coming months which is wonderful. To hear the sound of worship on a Sunday morning is a great thing. As a family we're enjoying being part of the music group as well.
Having friends round! We've celebrated birthdays this summer, the children have had their friends round and even had the odd sleepover. I love watching them chatting away in French with their friends…
Hitting the beach! Saint Gilles has the best beaches and the surf is excellent, we all enjoy a good body board session followed by a crepe, or a full-on feed at Oceania on La Grande Plage promenade before watching the sunset.

Lastly, we can't wait to be on site next year. What are you most looking forward to about the 2021 LPO season?
So many things… I'm looking forward to the buzz amongst the team as the weather starts to improve, the smell of newly cut grass as spring arrives, the tension and excitement as the first guests arrive, but most of all the sound of singing in the bar on the first Tuesday morning as we meet to worship together.
Spending time catching up with old friends over the course of many weeks and seeing God move in the lives of all of us as we meet in His name is what makes this the best job in the world!