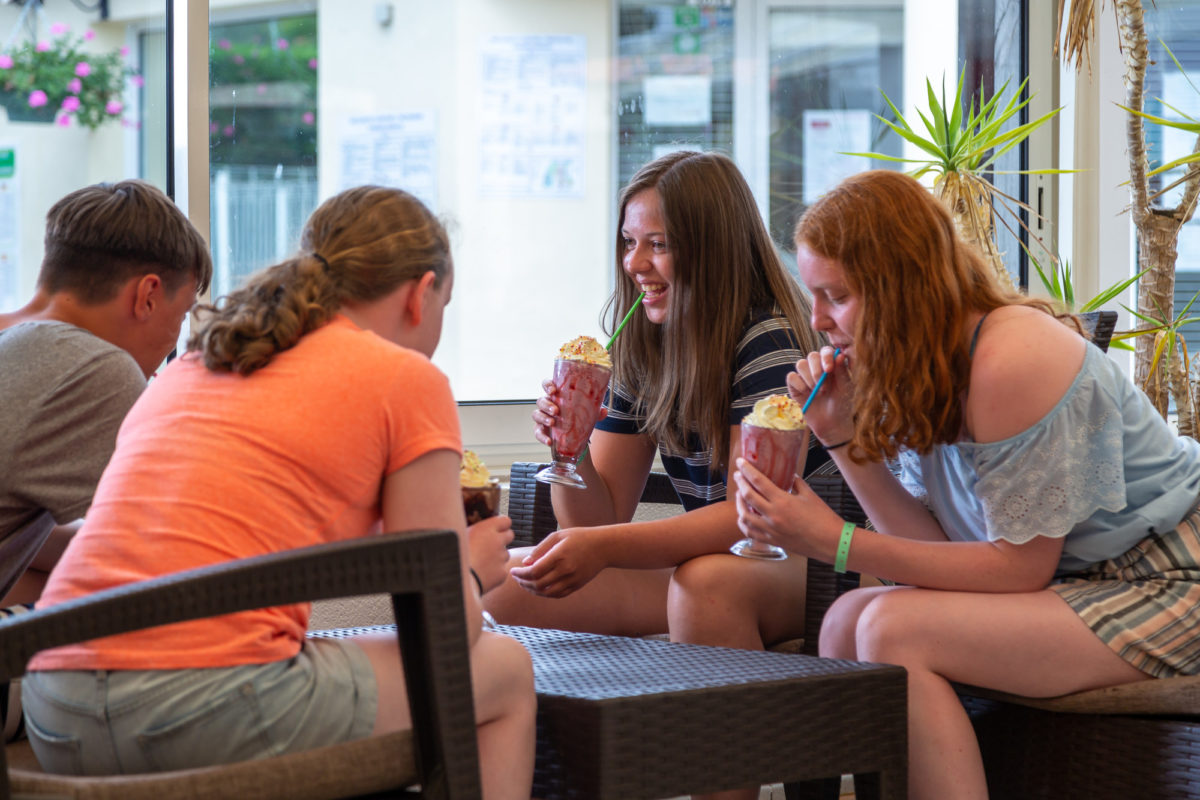 Guests should be aware of new rules requiring a pass sanitaire or equivalent to access many facilities throughout France. This demonstrates that the holder is either fully vaccinated against Covid-19, or has been infected and recovered, or has recently had a negative test result. The Covid Pass on the UK's NHS app is accepted as an equivalent, as is the Dutch CovidCheck.
Effective 21 July, this pass is required to access swimming pools and other leisure facilities for more than 50 people. From 1 August this will apply to a wider range of locations including cafes, bars and restaurants. In order to comply these new rules, we now check each guest's status on first arrival at Le Pas Opton. Once your status has been verified, there is no requirement for further checks on site.
With infection levels much lower than the UK, France is continuing to relax some measures. The curfew rules have been lifted and masks are no longer required outdoors in public. You won't need to wear a mask around the park at LPO or when you're seated in the bar, coffee shop or in other activities. Just when you're in the shop, takeaway, or moving to and from your table. Oh, and when in the public shower and toilet areas, including pool changing room.
Groups for children and teens? We're planning on keeping these as close to normal as possible, although we appreciate that some parents will choose not to send their offspring to groups this year. Guests will be asked to let us know in advance if they expect to send children to groups: this will help our planning in a year when recruitment of couriers has been, well, somewhat challenging. We have contingency plans to split them smaller gatherings if necessary.
What other differences will you see on site?
Check in will be quick and easy with no need to enter the reception building
Reception will operate shorter hours but you'll always find someone to help in the bar or by phone
There will be one-way systems in areas like the shop and shower block; you'll find plenty of gel stations and plenty of hygiene signage
You'll benefit from table service in the bar and coffee shop.
And what hasn't changed?
Park manager Dave Bentley writes "we're still planning to give you an amazing LPO holiday experience. The pool is open and there are no Covid-limits on numbers; the Vendée Vous Café is still offering delicious barista coffees, milk shakes and pastries; we'll serve cold beer, authentic wines, refreshing drinks and ice creams to your table in the bar; the Friday night quiz will be back alongside other evening entertainments. We have brand new Pinewood mobile homes on sale, bikes and kayaks to rent, barbecues at the ready. Come and join us!"
Our new programme manager Forest Paget (a veteran LPO guest, by the way) adds "we know that many people have missed being part of an authentic worship experience over the last 15 months so we're going to ensure that you have plenty of opportunities to soak in God's presence - and take in quality Bible study. As always, an enthusiastic group of couriers will be in action this summer ensuring that children and teenagers enjoy a fun programme of activities with Jesus at the centre."
You'll find more information in our FAQs.